Experience a stay in an authentic restored 19th century general store and post office.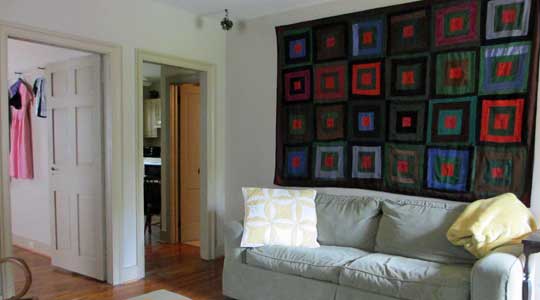 As we watch the leaves change from green to gold this Fall here in Lancaster Country, change is also in the air at Mussers' Bed and Breakfast! After almost 10 years, Barb Musser is semi-retiring from cooking and serving breakfast to our B&B guests and will instead focus on managing and operating Mussers' Historic Country Suites.
Same location! Same suites! Same care! Our new web site features who we are, what we have become and how we desire to serve you. To our treasured returning guests we say, "Please come back!" And to those who have just found us we say, "Please come!" Making your stay in Lancaster County an exceptional and extraordinary experience continues to be our highest priority.



Unique Lancaster vacation rentals: Organic Suites
Watch Amish buggies clip-clop by your front windows.
Look out the west windows at peaceful views of the barn, gardens and Amish-farmed fields.
Read one of the library's books.
Fix meals in your private kitchen with local fresh produce and meats.
Fall asleep in a lofted king-sized bed & listen to the sound of rain on the tin roof.
Sit in the backyard and hear the birds sing, watch butterflies and hummingbirds in flight, enjoy the flowers and gardens.
Venture out to visit the "down-home" goodness of pastoral Lancaster County and beyond.
Join the Musser family at their restored home (the village's former General Store & Post Office) where they've spent nearly three decades together.
For more photos of our Lancaster vacation rentals, visit our Facebook and Google+ pages.